Stone Siding That Looks Like The Real Thing
Versetta Stone changed the rules on how to install stone walls with its mortarless stone panels. You'll get a complete system that installs faster and offers the versatility to create stunning exterior and interior walls without the limitations of heavy traditional stone materials.
Built To Look Great In Record Time
Each panel covers 2ft2
Lightweight, fiber-reinforced concrete replicates authentic look and feel of stone
Tongue and groove system for perfect spacing every time
Installs with screws or nails, no scratch coat or metal lath needed
Built-in rain screen
No seasonal restrictions on installation
Wind resistant up to 110 MPH
Class A fire resistance rating, and passes freeze/thaw testing
Lightweight Panels Make Quick Work Of Installation
Versetta Stone panels are made of lightweight aggregate materials that help reduce installer fatigue. Available in 8″ x 36″ panels, Versetta Stone products can be installed almost anywhere without additional footings for support.
Less Labor, More Love.
Almost any siding contractor or carpenter can install Versetta Stone panels. There's no need for metal lath or scratch coats. Simply use a mason saw to cut pieces to length and a common angle grinder to dress edges where needed. Then, line up each panel with the tongue and groove system and screw or nail to secure in place. You won't have to worry about painting, coating or sealing. What's not to love?
Can be installed by a siding contractor or carpenter
Panels interlock with tongue and groove system
No need to paint, coat or seal once installed
Learn How To Install.
Engineered For Outside. Right At Home Inside.
Versetta Stone mortarless panels come in a variety of popular styles and authentic colors. This gives you the freedom to create exterior stone walls that complement other cladding options, or build the perfect indoor accent wall or fireplace.
Enhance any style of home with a selection of on-trend colors and textures
Combine with other cladding including wood, brick and stucco
Use for exterior walls or interior stone accent walls, fireplaces, backsplashes and more
See design ideas.
Ready For Tough Weather
Heat, cold, rain and wind – Versetta Stone is engineered to perform in all of it. Our cement-based, manufactured stone veneer panels are meticulously crafted with premium materials to provide years of low maintenance and beauty
110 MPH wind resistance – ASTM E330-02 wind load test minimum 90 MPH
Class A Fire Rating – ASTM E 84 – fire spread & smoke test
Freeze/Thaw Testing: < 3% mass loss – ASTM C666 & ASTM C67 freeze thaw test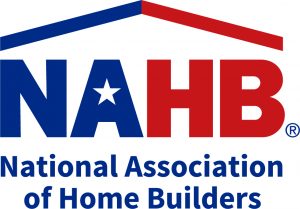 Less Waste Saves The Day
Versetta Stone 8″ x 36″ panels leave little waste on the floor. That helps reduce landfill usage while saving you money on the job. Plus, Versetta Stone products are made with at least 50% recycled content so you can help support your sustainable building initiatives.
Long-lasting materials won't need replaced often
Made with at least 50% recycled content as validated by UL Environment
NAHB Research Center Green-Approved product
A Rock-Solid Warranty
Protect your reputation with a 50-year limited warranty including one-time transferability
An Authentic Look That Deserves A Second
See examples of how you can use Versetta Stone in mixed-cladding applications, interior accents and more.
Learn More About Versetta Stone
8 Recruiting Tips to Ease Labor Woes
It's no secret that one of the biggest challenges that continues to plague the construction and construction supply industries is labor. Whether you're seeking trained
Read more...
Dealers Ramp Up Adoption of Ecommerce, Other Technologies
The construction and LBM industries are notorious for their slow adoption of technology. This includes ecommerce, which has lagged behind the pace of other industries.
Read more...